VEGAN REVOLUTION
---
Brussels joins the vegan revolution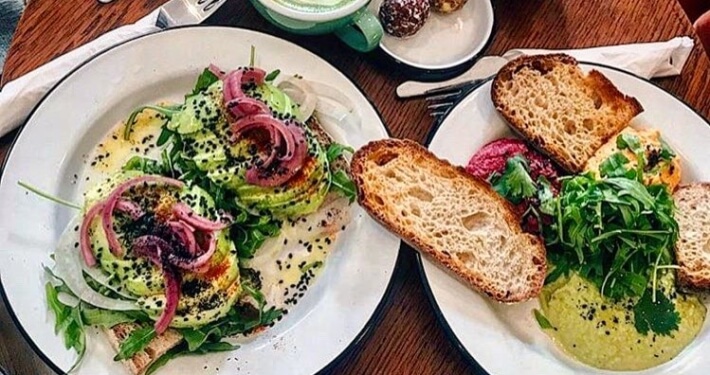 Veganism has never been more popular. Jay-Z and Beyoncé were perhaps the highest profile converts to the plant-based movement (albeit temporarily – they set themselves a 22-day vegan challenge), but other celebrity vegans include Jennifer Lopez, Brad Pitt, Ariana Grande, Sia and even Bill Clinton. #Veganury (where people try out a vegan diet for the month of January) took over social media at the start of this year and vegan outlets are springing up all over – including here in Brussels.
Whether or not you are considering taking the plunge and committing to a meat and dairy-free lifestyle, or whether you're simply vegan-curious for environmental or health reasons, Brussels has an array of stylish spots to experiment with all things plant-based.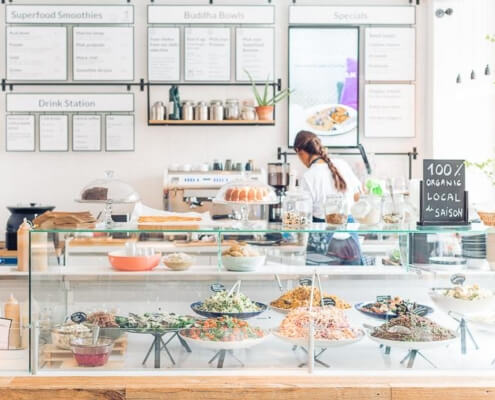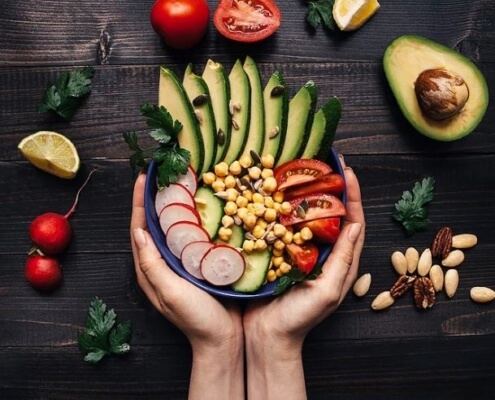 ---
Tich Healthy Living
A stone's throw from The Hotel in the Rue de Namur, newly opened Tich is a chic vegan concept store and café from the team behind the excellent JAT café, just opposite. The boutique side stocks everything from cool homewares, yoga gear and cookbooks to beauty products and supplements. The café is the perfect spot for a relaxed lunch, filled with natural light and cosy seating. There are soups, salads and tartines and an impressive selection of raw, vegan cakes and cookies for those with a sweet tooth. It's a great spot for a drink too, with cold pressed juices and smoothies or delicious matcha lattes and cappuccinos, prepared with home-made almond milk.
https://www.facebook.com/tichbrussels
Bouchéry
Chef Damien Bouchéry serves classic, refined gastronomic cuisine at his elegant Uccle restaurant in the evenings, but on weekday lunchtimes, there's something quite different on offer. For €17 guests can enjoy a generous and colourful vegetarian buffet, including many vegan dishes.
https://www.bouchery-restaurant.be/
Seedz
Opened in collaboration with nutritional coach Martine Fallon, Seedz, nestled among the chic boutiques of Place Brugmann, is devoted to energizing, feel-good, mainly vegan cuisine. In addition to Buddha bowls and cold pressed juices, you can expect creative novelties such as vegan "parmesan" and coconut "bacon", as well as delicious, colourful salads, served with surprising, tasty vegan dressings and sauces.
https://www.facebook.com/iLoveSeedz/
Formerly the Boitsfort racetrack, this chic pop-up bar, restaurant and general summer hang out spot in idyllic leafy surroundings on the edge of the Cambre forest has become the place to kick back and soak up the rays each summer in great company. With mature trees, a pretty complex of ponds and cosy outdoor sofas and deckchairs to relax in as you listen to the bird song, you can hardly believe you are still in the city.
Moonfood
For vegans on the go, cool canteen Moonfood near the Warande Park offers a tempting array of salads, wraps, soups and more, all vegan, organic and either raw or cooked at low temperatures to preserve nutrients. For those craving (healthy) junk food, there are even vegan hamburgers!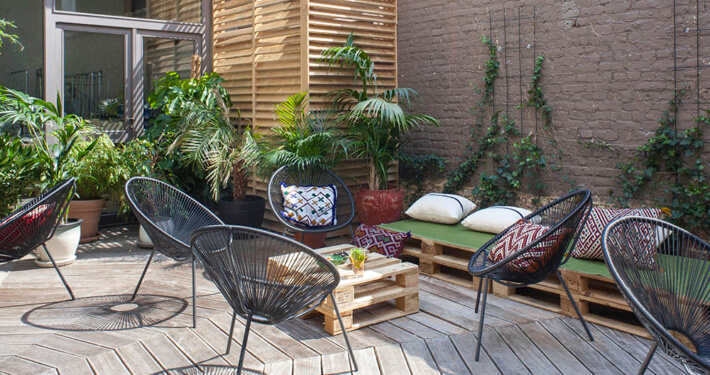 And coming soon … Chyl!
A new vegan-friendly arrival is also imminent right opposite The Hotel: Chyl, the wildly popular healthy eating café whose first outlet in Ixelles opened in 2015 is branching out, with a new outlet on the Avenue de la Toison d'Or.