Discover Altitude 24: A Panoramic Bar with Breathtaking Views of Brussels
---
If you are thinking of where to have some drinks and fresh oysters in Brussels, think of Altitude 24. Altitude 24, the high-rise pop-up champagne bar on the 24th floor of The Hotel Brussels, is an all-day bar with breathtaking views. Their workspace for getting things done. The views from the 24th floor are spectacular no matter how you spend time at this oyster bar in Brussels.
Whether this is your first time in Brussels or you come here often, there are many things to discover beyond the popular tourist attractions and the bar avenue. View Brussels from this panorama bar and discover many hidden thrills and delicacies as you enjoy your holidays.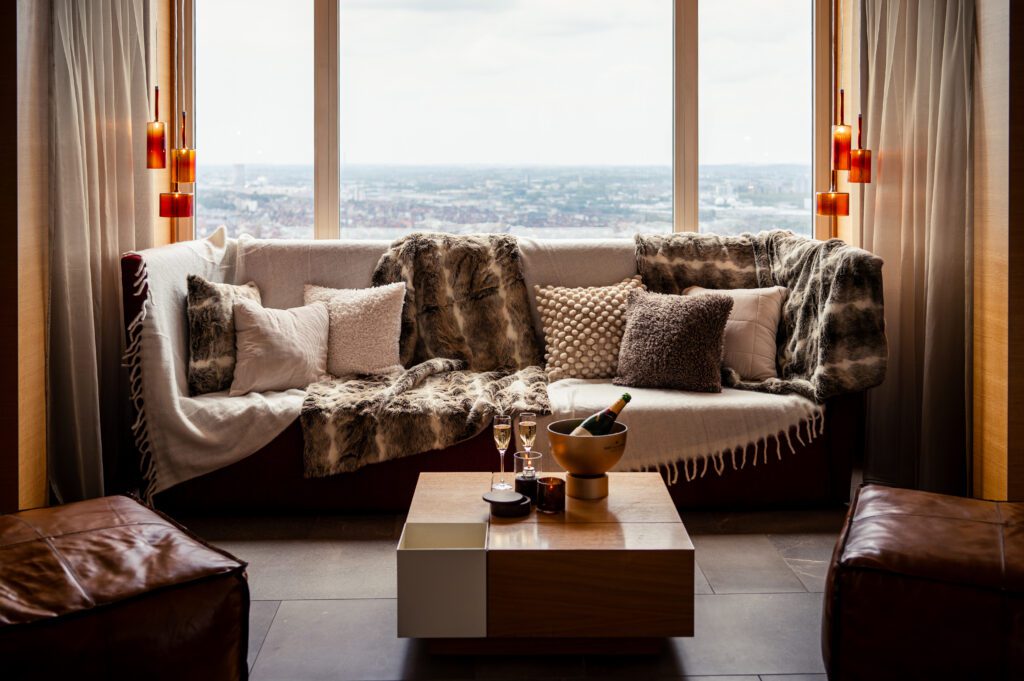 Unforgettable Experience at Altitude 24
At the high-rise pop-up champagne bar, Altitude 24 firmly believes that quality and flavour are inextricably linked. On their menu, you'll find hand-picked drinks that have been painstakingly made using only the highest quality components. Since many of their ingredients are acquired locally and prepared using techniques that are kind to the environment, you can relax and enjoy the drink without feeling guilty. In addition, they have a selection of natural and biodynamic wines and alcoholic drinks from organic soft drinks.
The Oyster Brussels offers a one-of-a-kind and private experience, thanks to its stunning views of the city and an interior design inspired by your favourite winter vacation spots. This bar with a view blends the excitement of eating on a rooftop with the cosiness of a winter setting and is located close to Avenue Louise. Altitude 24 is the perfect place to test it during the cosy winter. The oyster bar provides a unique dining experience in the space where jockeys previously sat down to the scale. You can try out their various oyster menus and a glass of their finest champagne or a glass of Moet & Chandon brut imperial.
Oyster and Champagne Delights
Enjoy a restful gourmet city getaway while recharging your batteries. Discover Altitude 24's world-renowned staff that draws inspiration from an interesting international culinary background and provides an elegant and creative menu idea. The bar will pique your interest, then astonish and enchant you. While taking in the breathtaking panorama of the city skyline of Brussels, have some fresh oysters and the best champagne. You'll often find oysters, carpaccio of gambero rosso or beetroot carpaccio with truffle on their food menu. But oysters are always the star of the show, especially when paired with a glass of their finest champagne or even Moet & Chandon.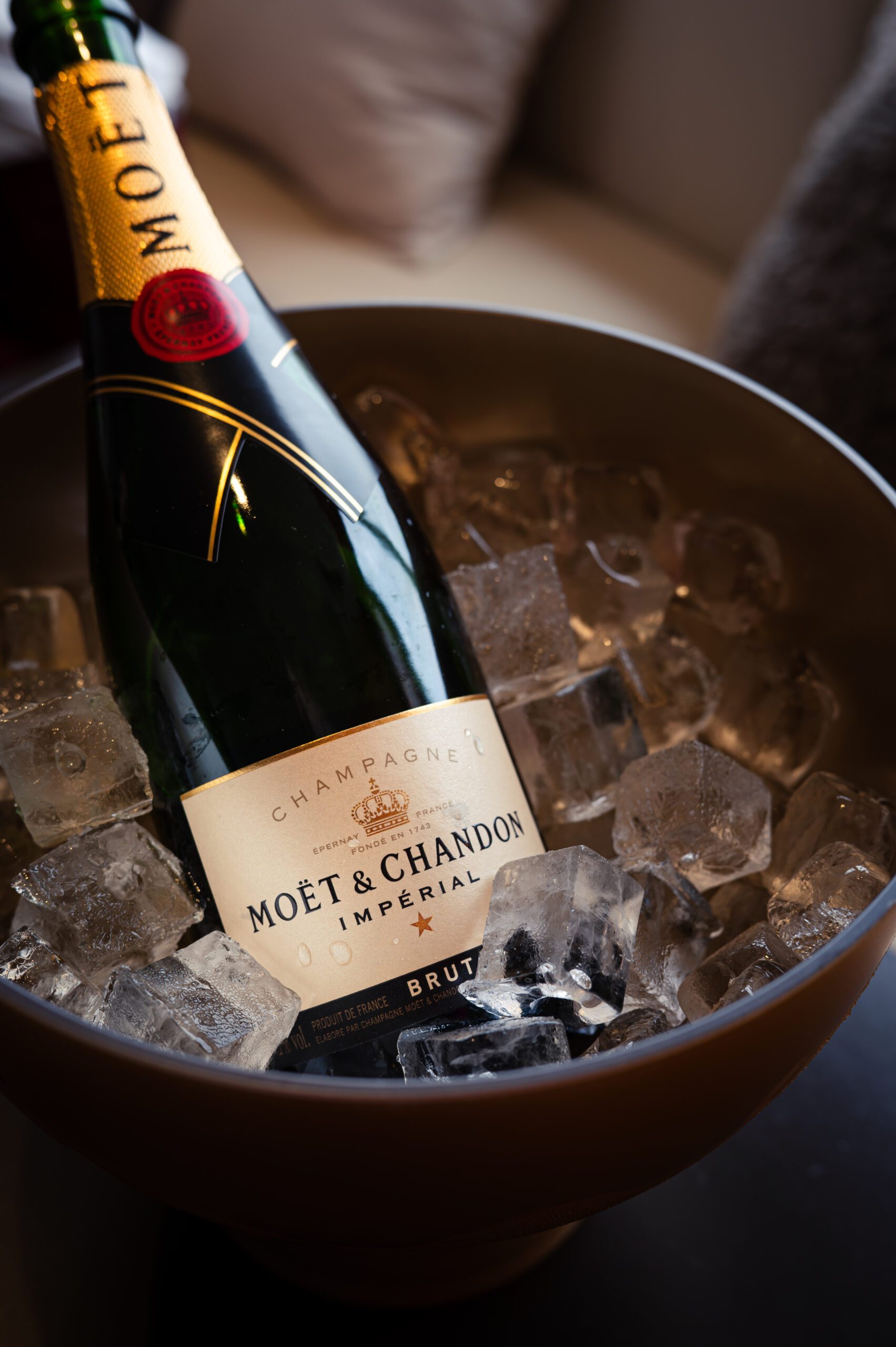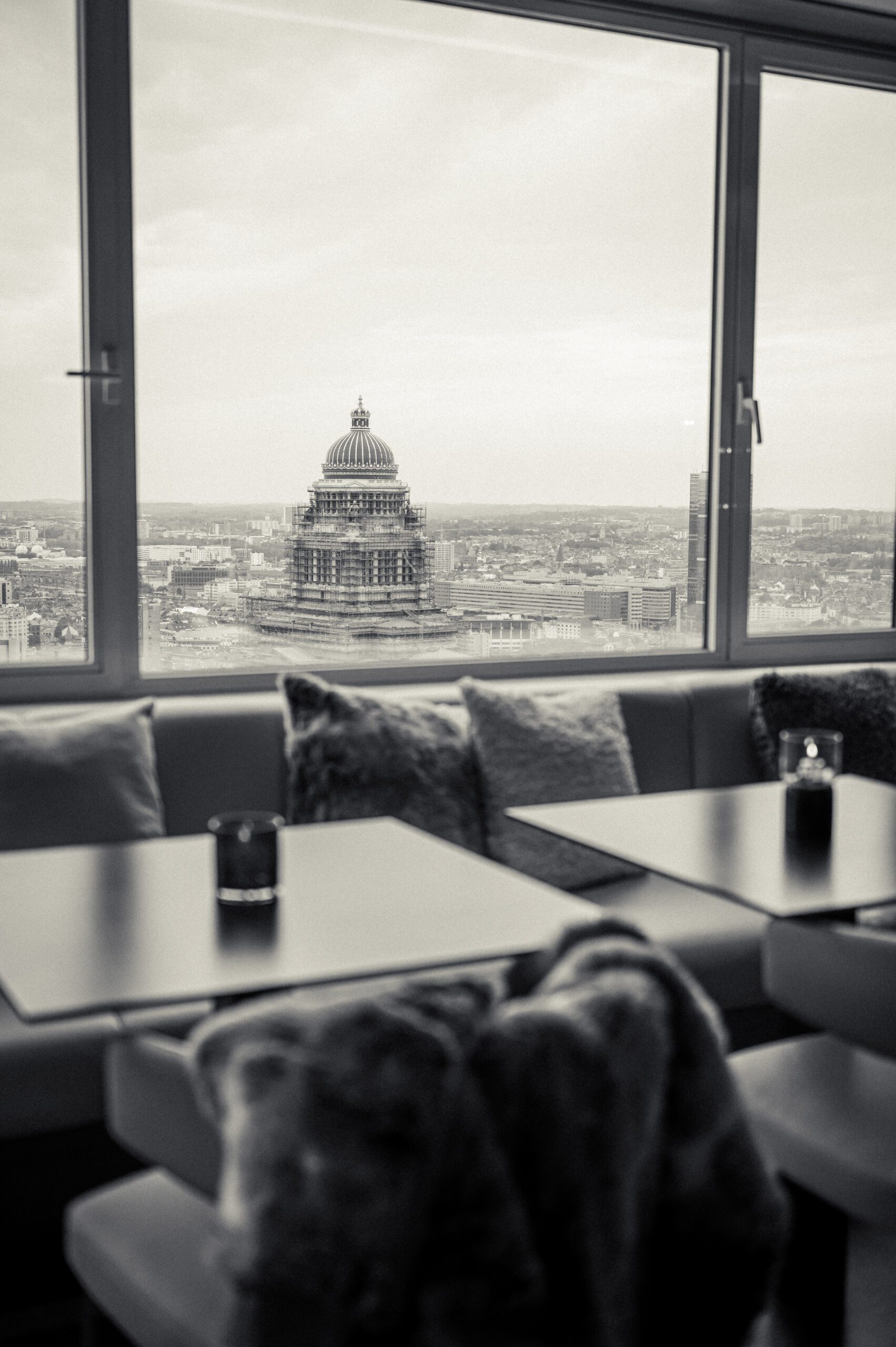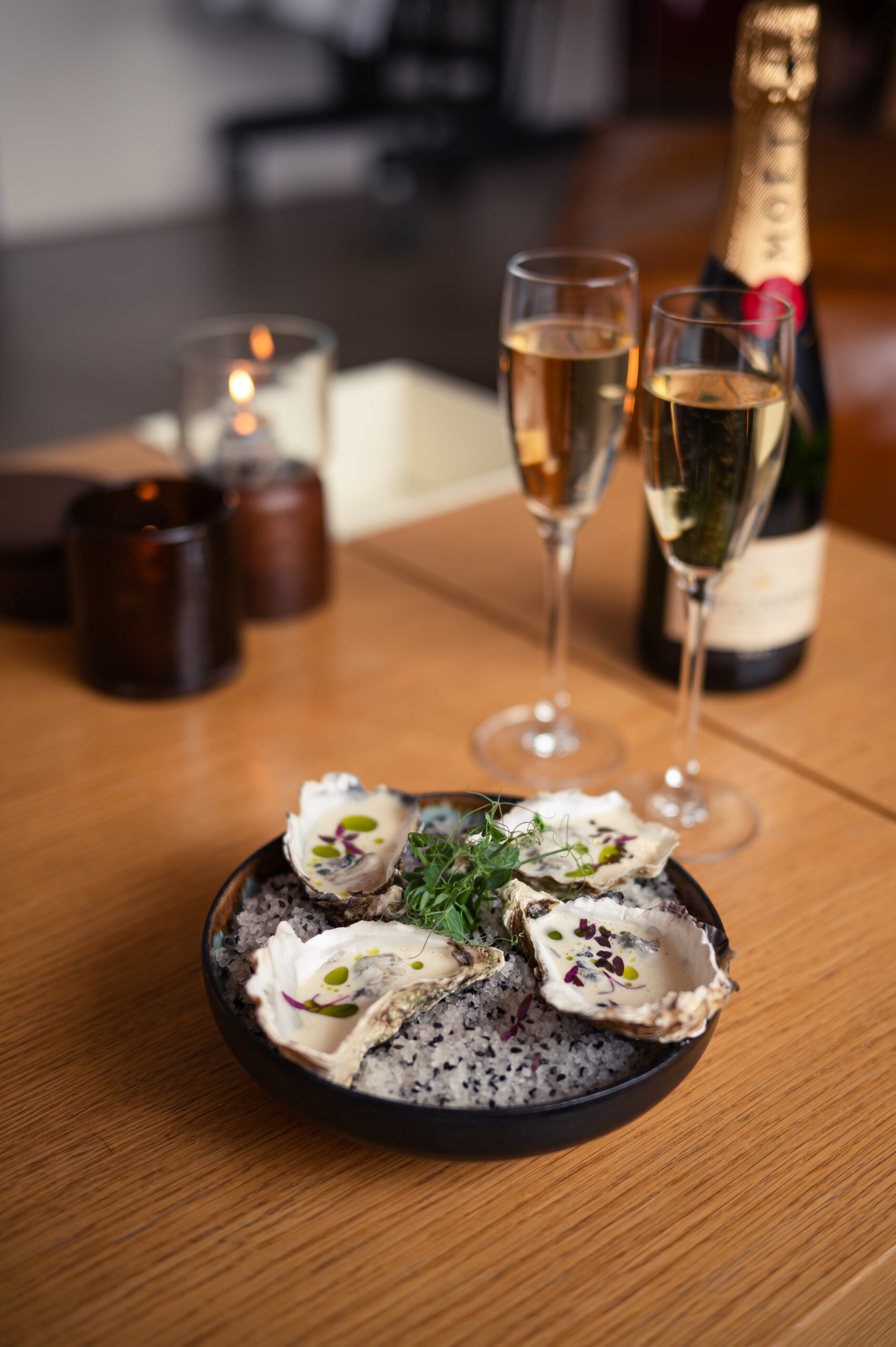 The Altitude 24 is, without a doubt, one of the greatest bars in Brussels. It's not an insider's tip, but it's a must-visit on any trip to Brussels. The bar is offering an experience of a lifetime. Enjoy delicious fresh oysters and the best champagne while viewing the magnificent skyline of Brussels. Mark your calendars now and not miss to experience the splendour of Altitude 24.