Enjoy Brussels in Spring!
---
Brussels is a lively city that offers many things to do and see. Easter is a great time to visit Brussels - the shops and parks come alive with springtime colours and seasonal delicacies. Easter Sunday marks the resurrection of Jesus Christ for Christians in Belgium.
Top Easter Activities in Brussels
Celebrate Easter in Brussels with a visit to a Belgian chocolatier. Book a workshop or a tour around one of the finest chocolate shops in the city. Neuhaus, founded in 1857, is arguably the best, and they have a store in the stunning Grand Place square.
Easter egg hunts take place in parks all around the city. Parc de Bruxelles, Wolvendael Park and Maximilian Park hold giant egg hunts open to everyone. These take part on Sunday 9th April or Monday 10th April 2023(exact times are announced nearer the date).
Easter markets and parades are often organised in Grand Place. This magnificent square hosts seasonal events all year around. If you're looking for exciting things to do in Brussels in Spring, this is the first place to check.
Springtime in Brussels
Brussels is filled with flowers in April and May. Floralia takes place at the Castle van Groot Bijgaarden from 1st April to 4th May 2023. Each year, over 14 hectares of tulips bloom across the gardens.
The Royal Greenhouses of Laeken are open only to visitors for three weeks a year. In 2023, the opening dates are 14th April to 7th May, so if you are searching for things to do in Brussels in Spring, make sure you book this.
If you visit Brussels in Spring, don't miss the 'flower carpet'. The flowerbeds in Grand Place are planted with a vibrant mixture of plants producing an incredibly colourful display.
Cherry blossoms in Brussels are in full bloom at the beginning of April. They look their best for roughly two weeks, and then are gone! One of the best places to see them is along Avenue Émile Max & Avenue du Diamant.
Hoopla! is a circus festival that takes place in Brussels from 18th April to 23rd April 2023.
From 11th April to 23rd April 2023, Brussels hosts the International Animation Film Festival.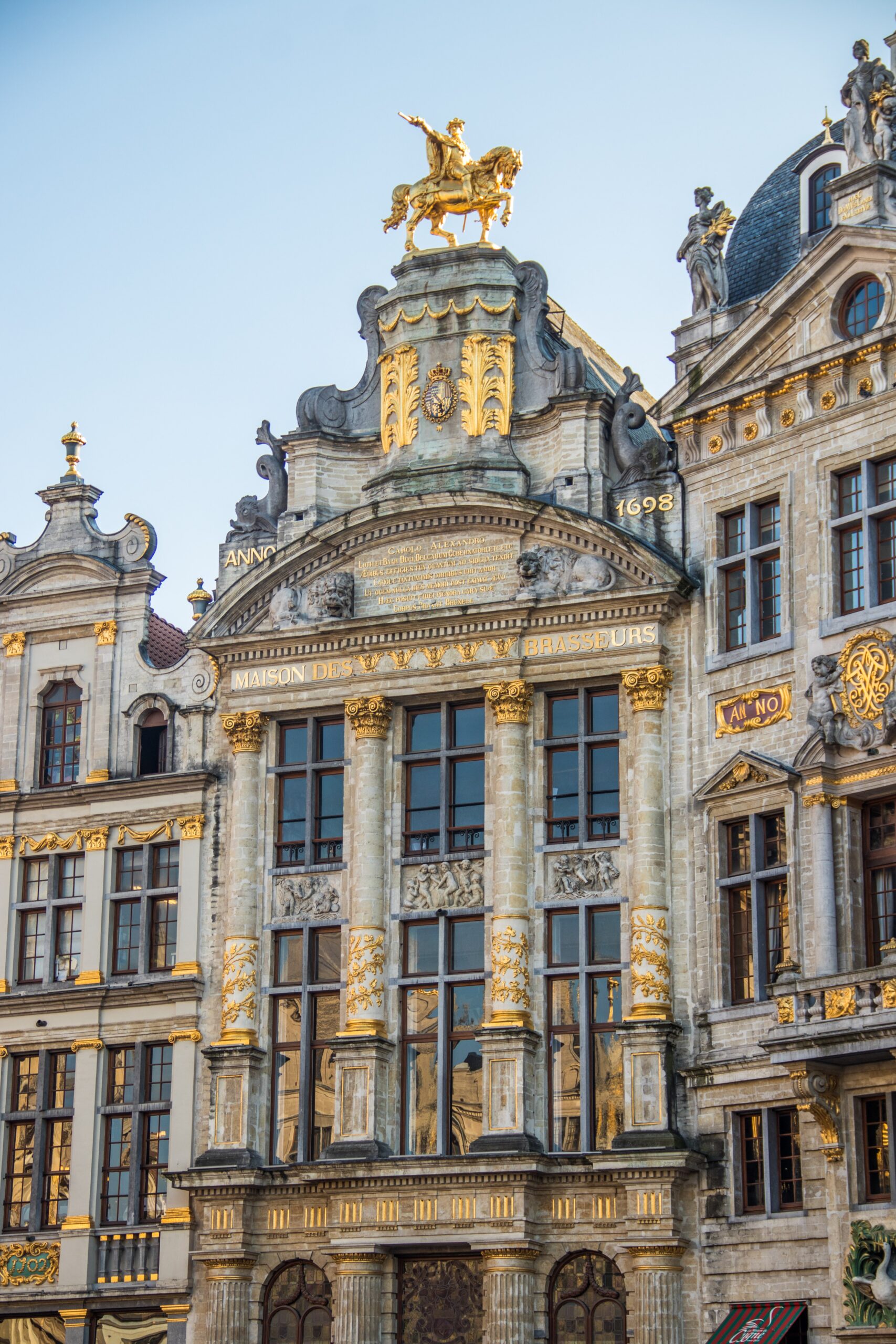 Traditional Easter Treats in Brussels
Belgium chocolate is considered the best in the world, and at Easter, the chocolatiers of Brussels produce exquisite eggs and bunnies. Mary of Brussels has five shops in the city, all open Monday to Saturday.
Speculoos are thin, spiced cookies that are packed into pretty boxes for Easter. Elisabeth Chocolatier sells the best speculoos in Brussels.
Lamb is commonly eaten for Easter in Brussels. The dish is a springtime favourite, cooked with herbs and served with potatoes and asparagus.
To Summarise...
Spend Easter in Brussels for plenty of memorable moments. Spring in the city is colourful and exciting, and you'll beat the summer crowds. If you're planning a spring break in Brussels, there's no better place to stay than at The Hotel Brussels, where you can indulge in luxurious accommodations and breathtaking views of the city during this vibrant season.