LIFT ME UP
---
NEW ELEVATOR DESIGN AT THE HOTEL
Until now the elevators at The Hotel were the only items remaining from the pre-renovation period of 2010 and it was finally decided to give them a total make over. With a custom design created by GCA and curated fashion pictures by TrunkArchive in New York. Read all about it here.
7 years after the take-over and full renovation of The Hotel the management finally decided to make some work of the renovation of the 6 guest elevators. A challenging project on which the entire team has worked for several months which elevates the guest experience at The Hotel. A fashionable experience that is…
Design by GCA
GCA is the interior designer firm that carried out the full renovation of The Hotel from 2011 to 2013 and thus it was normal that they were also asked to create a unique design for its elevators that would fit the concept and be in line with the rest of the renovations.
Gca architects, based in Barcelona, was founded in 1986 by Josep Juanpere and Antonio Puig. It is an architecture and design office whose creativity in design is capable of bringing out feelings and thrills out of simplicity, because of its character and personal touch in its technical determination.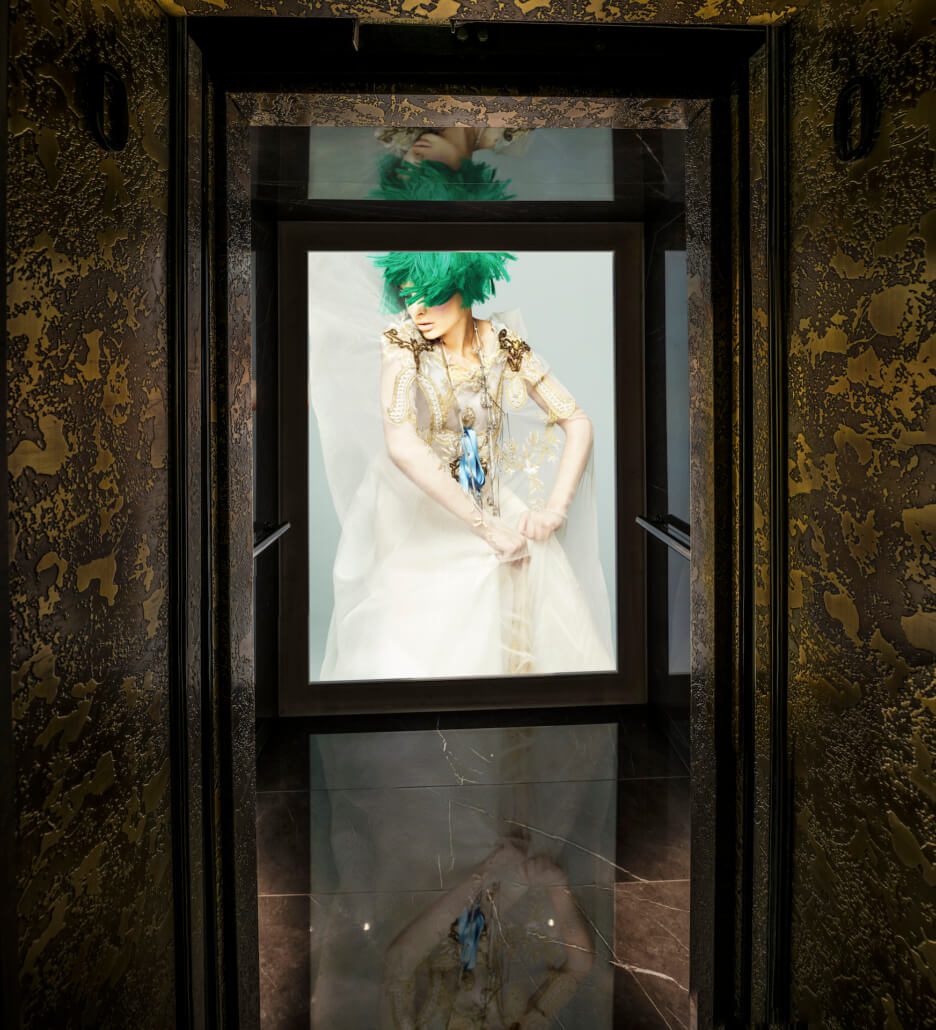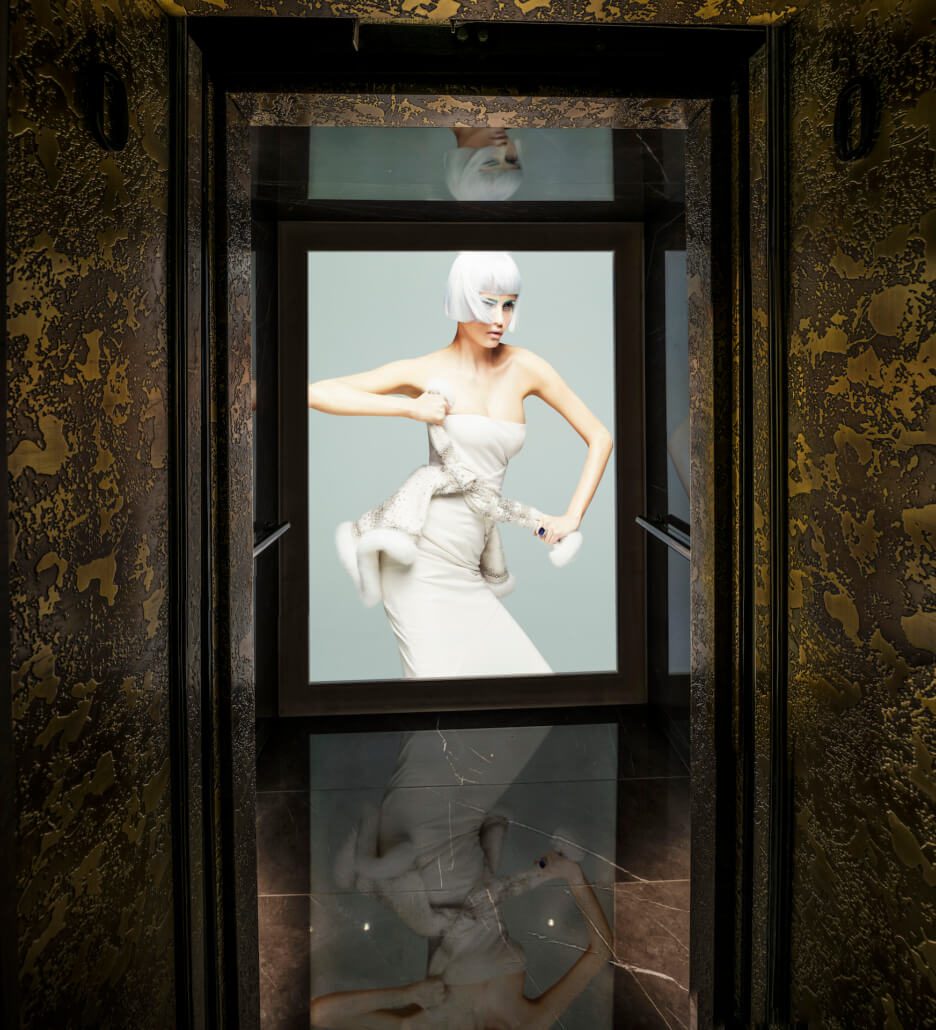 Fashion pictures curated by TrunkArchive
TrunkArchive has curated the entire fashion collection of The Hotel. On the ground floor can enjoy a large collection of black&white pictures by the world's most iconic photographers. All related to fashion and lifestyle. In the meeting rooms and suites a high-end collection is also exhibited. With their taste for style, lifestyle and fashion, TrunkArchive decided to work with the well-known Nathaniel Goldberg, and the result is stunning!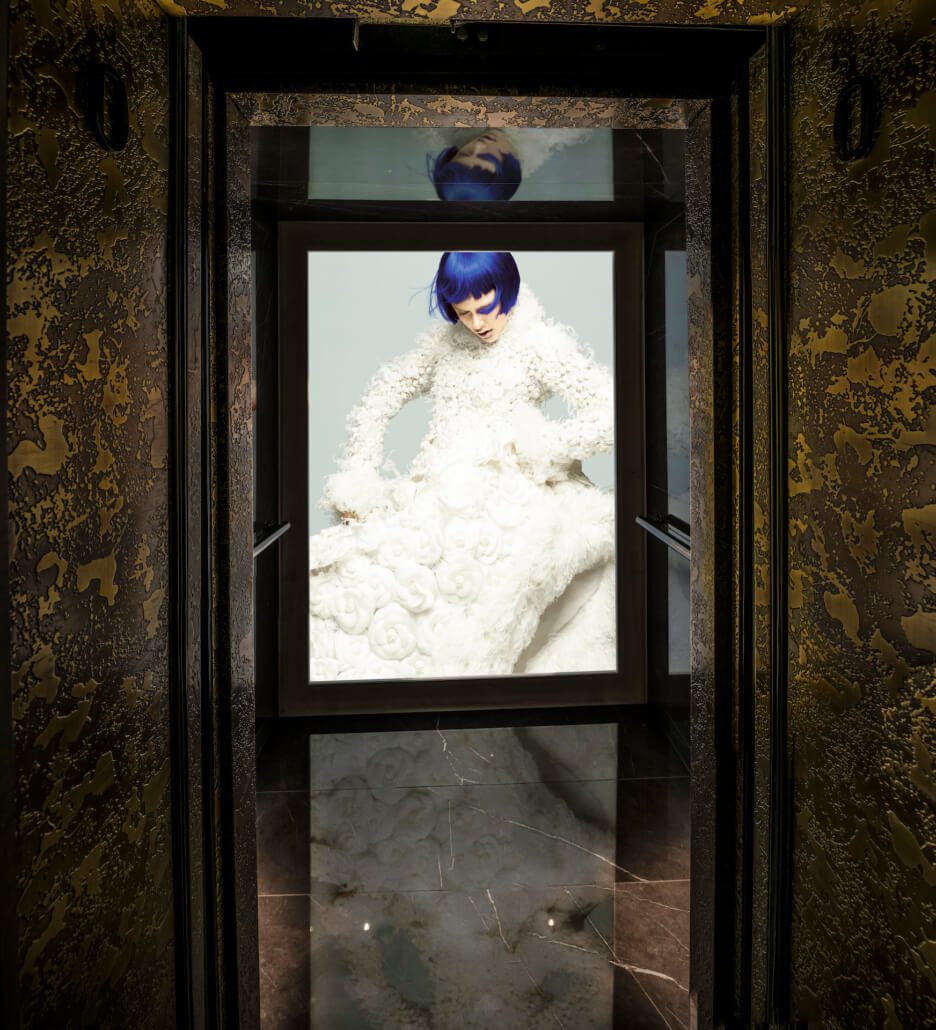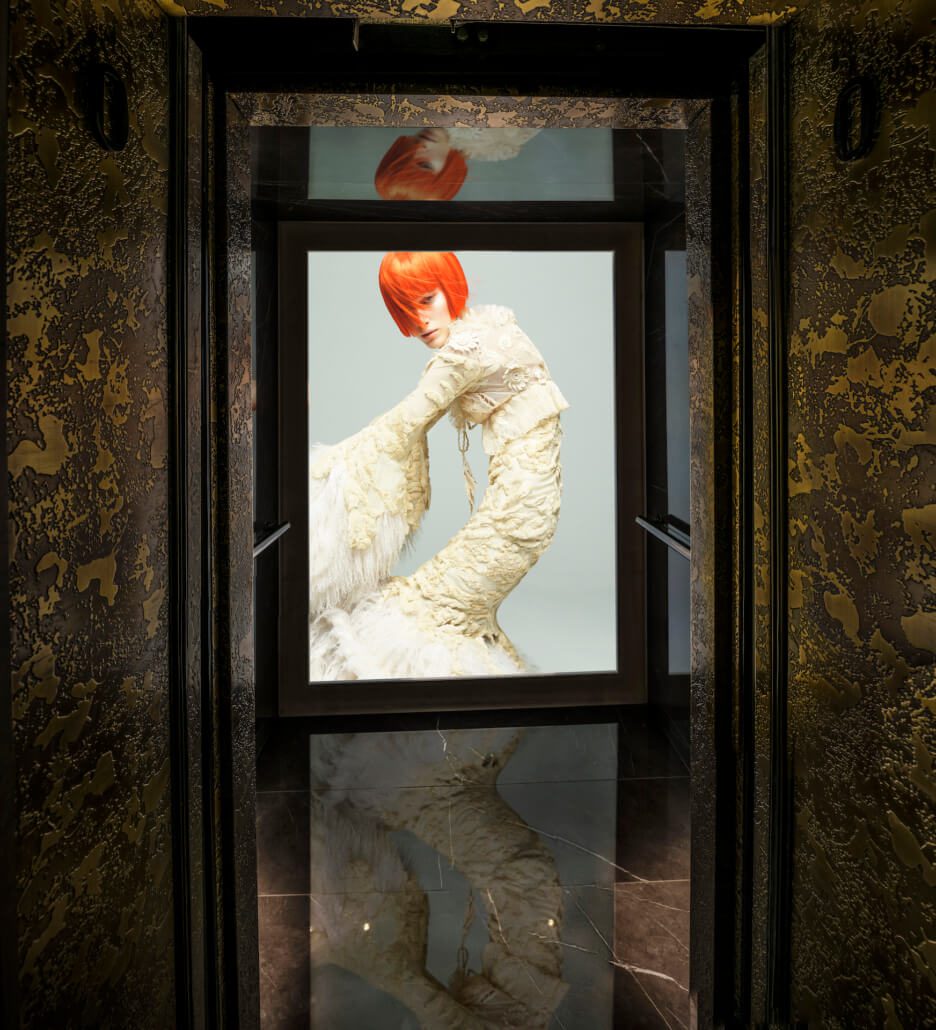 Nathaniel Goldberg
Photographer Nathaniel Goldberg is one of fashion's most iconic talents. Originally from Paris, Mr. Goldberg came to New York for an apprenticeship with photographer Mario Testino. In the 1990s he began shooting for clients and quickly made a name for himself through his unique combination of artificial and natural light that creates an elegant, cinematic affect. His advertising clients include Calvin Klein, Lancaster, DKNY, Levi's, Hermès, Fendi and Chanel. Mr. Goldberg's work has been featured in publications such as GQ, Vogue, Harper's Bazaar and W.