THE BOULEVARD DE WATERLOO
---
WHAT'S NEW ON THE BOULEVARD DE WATERLOO?
A new store for Carine Gilson
In May, the Belgian haute couture lingerie designer Carine Gilson opened a beautiful new flagship store at 26 Boulevard de Waterloo, tucked away from the hustle and bustle in a peaceful and secluded courtyard.
All Gilson's pieces are unique, hand stitched in her atelier by her small team of skilled seamstresses and designers. Her exquisite kimonos, slips and lingerie are all made of gorgeous, fluid Lyon silk and finest Chantilly lace and have been worn by the likes of Madonna, Naomi Campbell and Kate Moss. She has recently branched out into more daywear, with skirts and trousers, still in her signature silk and lace. She also makes elegant, flattering swimwear.
After finishing her studies at the Antwerp academy, Carine Gilson started her career in lingerie working in a tiny Brussels atelier "Maille France" that specialised in fine lace. When the elderly owners wanted to retire, Gilson took over and in 1993 she created her own label, quickly becoming an international success.
The new store was designed by the prestigious Lebanese design duo David/Nicolas (David Raffoul and Nicolas Moussallem). They have created an intimate cocoon in soft pink, green and grey, which is a perfect backdrop to Gilson's luxurious pieces. With thick carpets, beautiful wood and artwork, including paintings from Ghent artist Cris Brodahl and photographer Albert Watson, it is a very special place and well worth a visit!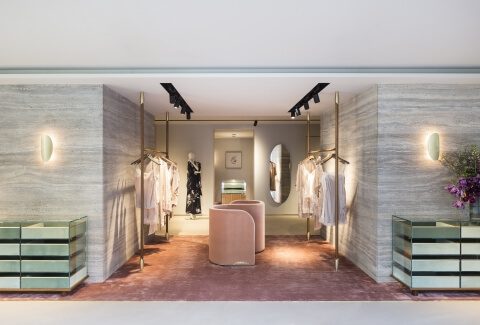 Bvlgari
A new collection hit Bvlgari as well: a fresh wave of jewels to its already iconic BVLGARI BVLGARI items. Contemporary and cool, these colourful pieces have been designed with a new generation in mind, for women who love to mix and match their jewels. From single stud earrings set with hard stones to mouth-watering ice lollipops with a cheeky bite taken out of one corner, they are anything but conventional.
Welcome back Chanel
Chanel has also recently reopened its only Brussels store at 64 Boulevard de Waterloo after major refurbishment. The new space, designed by New York architect Peter Marino in Chanel's signature cream and black, is inspired by Coco Chanel's legendary apartment in Rue Cambon in Paris. With over 3000 M², the store offers ready-to-wear, but also bags, shoes and accessories.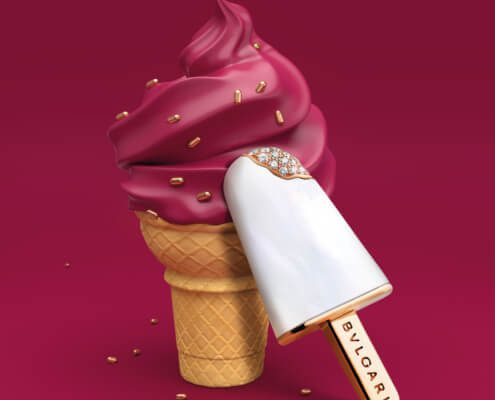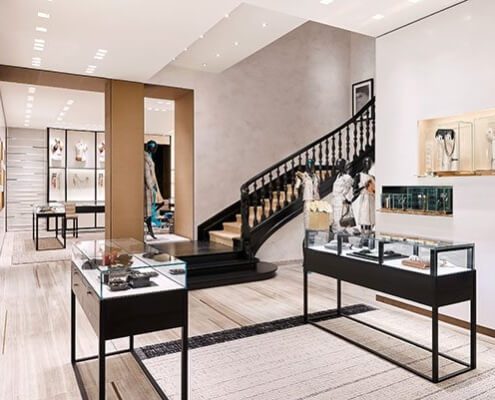 Samsonite
Samsonite's new collection has arrived and got the name "Neopulse Lifestyle". This collection has a more urban style and breaks the usual colors codes for luggage. Its inspiration comes from herringbone parquet for slides and colors of sunrise and sunset, hence the showcase incorporating this theme. This Neopulse luggage is designed for a contemporary young woman who looks for perfection and who's a city trip aficionada.
Opening of Pomellato store on the Boulevard.
The Italian fine fashion jeweler has established its first Brussels shop in the Boulevard de Waterloo, 34. Located at a stone's throw from The Hotel, you can discover the feminine and contemporary frame of this boutique, inspired by the Pomellato boutique of Via Montenapoleone in Milan, created by Dimore Studio.
Its products are designed for self-confident women who love colourful creations with an unconventional twist and unmistakable style.
The colouful lines Nudo and M'ama Non Mama, the generous gold of Iconica, the mixed diamonds of Sabbia and many other lines and materials will undoubtedly astonish you.